Our Company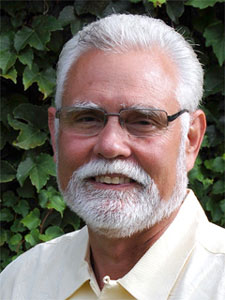 At Recycle Design, Inc we are dedicated to providing you with superior quality site furnishings that uniquely combine forwardthinking design with durable construction and environmentally responsible materials. RecycleDesign furnishings are thoughtfully engineered to accentuate and enhance both outdoor and indoor spaces. We start with a commitment to responsible stewardship for our environment. Made from exceptionally durable materials such as HDPE plastic lumber, sand cast aluminum, and steel, the Recycle Design collection will remain as beautiful as the day it was installed for many years.
Choosing Recycle Design site furnishings will provide many benefits, economically and environmentally. HDPE plastic lumber is the perfect material for outdoor applications. It is 100% recycled plastic with no wood fillers, and can be recycled again. It is resistant to corrosion and moisture, and warranted not to rot, splinter, crack, or peel. Waterproofing, painting or staining is neither required nor recommended and most graffiti is removable using standard cleaning procedures. No annual maintenance is required, a direct cost benefit that affects the bottom line.
Purchasing Recycle Design furnishings will help you close the loop on your community's recycling efforts. Recycle Design uses disposed of HDPE plastic containers such as milk jugs, and provides a rugged, maintenance free product that eliminates unnecessary waste in over-used landfills. Recycle Design products will move your project into the environmentally responsible spotlight for your community. We are happy to provide additional information about our products and the options that will make your project unique, and "green," or any other color you want.
Our Brand
The RecycleDesign™ brand was developed by the Fahnstrom/White Design Partnership. Products have been added over time and the open-ended portfolio now consists of five "series", each with a different appearance, performance and price point. Our intent is to demonstrate how superior quality HDPE profiles can be integrated with custom styled, aluminum and iron castings as well as fabricated steel and stainless steel components to develop well designed products for the site furnishings market. Our experience has shown that thoughtful designs, carefully crafted with quality intent and design value added are well appreciated by the A&D community. RecycleDesign™ products reinforce the value of using recycled plastics in product applications. Intelligent detailing provides appropriate structure while integrating dissimilar materials with high coefficients of expansion. Numerous design awards and international recognition confirm the value and acceptance of our products.
RecycleDesign™ is a registered trademark for site ameneties manufactured and marketed worldwide by Recycle Design, Inc. HDPE is used exclusively for the extruded profile planks used in the site products offered.
RecycleDesign™ product installations now include parks and plazas, college and corporate campuses, city streetscapes, outdoor theaters and myriad other locations where people enjoy outside, public settings. Our products are specified inside as well, where design integrity combines with product performance to enhance the architectural and environmental setting with durable materials and finishes specified to complement the interior design.
RecycleDesign™ was introduced in 1993 with idea of creating "responsible products in the environment". Products are being specified where design value (both comfort and style), fabrication quality, service durability and long term maintenance costs count more than ever. In both interior or exterior applications, these durable, low maintenance products yield significant returns. Elimination of annual maintenance is a direct cost benefit that affects the bottom line.
RecycleDesign™ style lines range from contemporary to traditional, each including seats, benches, trash receptacles and tables. Shipped KD and assembled on site, RecycleDesign™ products are easy to install on a variety of finished surfaces or embedded in concrete. Tables have base options allowing them to be surface mounted portable and all ADA tables meet or exceed mandated ADA configuration and dimensional standards.
RecycleDesign™ uses HDPE a perfect material for outdoor application in site furniture. Resistant to corrosion and moisture, it is warranted not to rot, splinter, crack or peel and waterproofing, painting or staining is neither required nor recommended.
We invite you to browse our website and explore our entire product offering. Our innovation, experience, and insistence on quality will prove that we have achieved our goal of designing and bringing to the market place, products that are timeless and that reflect our commitment to "turn waste into wants".